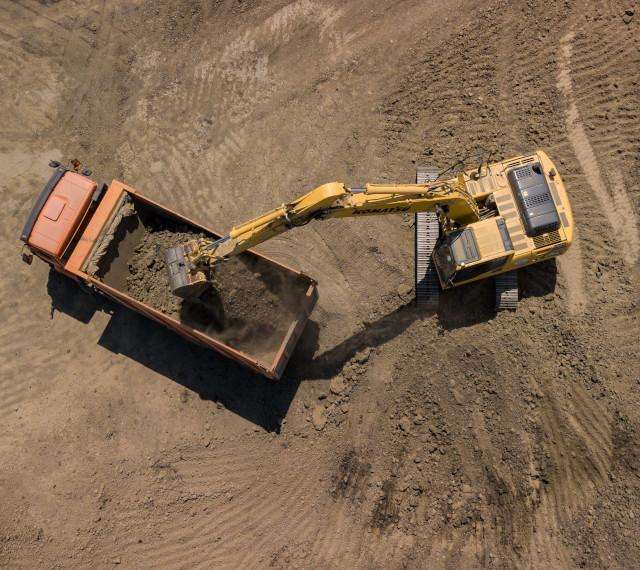 Reliable performance in tough environments
Machine control technology stretches GNSS receivers to their limits by demanding top performance in some of the world's toughest environments. Even under such tough conditions Septentrio receivers are designed to deliver robust and reliable high-accuracy positioning, thanks to the following key technologies:  
LOCK+ ensures smooth operation during heavy vibrations of large machines 

APME+ mitigates the effects of multipath which is reflection of satellite signals off buildings or rocks

IONO+ is designed to keep the receiver working even during ionospheric activity, common in certain areas such as near the equator or the poles 
For durability under constant vibrations, mechanical shocks and harsh weather Septentrio's enclosed receivers are protected by a strong ruggedized housing.   
3D Machine Control 
For optimal productivity Septentrio receivers deliver continuous positioning even in environments which are challenging for GNSS, such as urban canyons, near rocky cliffs or under tree canopies. Downtimes are costly and frustrating for the workers, so investing in multi-frequency, multi-constellation GNSS technology from the beginning is key. For efficient bucket control on excavators, our receivers have the lowest latency to avoid movement delay or oscillation loops.  
Find out how Makin machine control tech on excavators keeps working while others don't in a  challenging rocky environment in Norway. 
Vertical drilling 
Accurate centimeter-level RTK positioning enables optimal rock fragmentation for efficient drilling and rock removal. Reliable, continuously available positioning delivered by Septentrio receivers is used for autonomous drill rigs working in some of the most challenging environments across the world.  
Read about Flanders machine control technology that takes mining efficiency to the next level with cm-level RTK positioning.