Inertial Navigation Systems (INS) in Kalmar SmartPort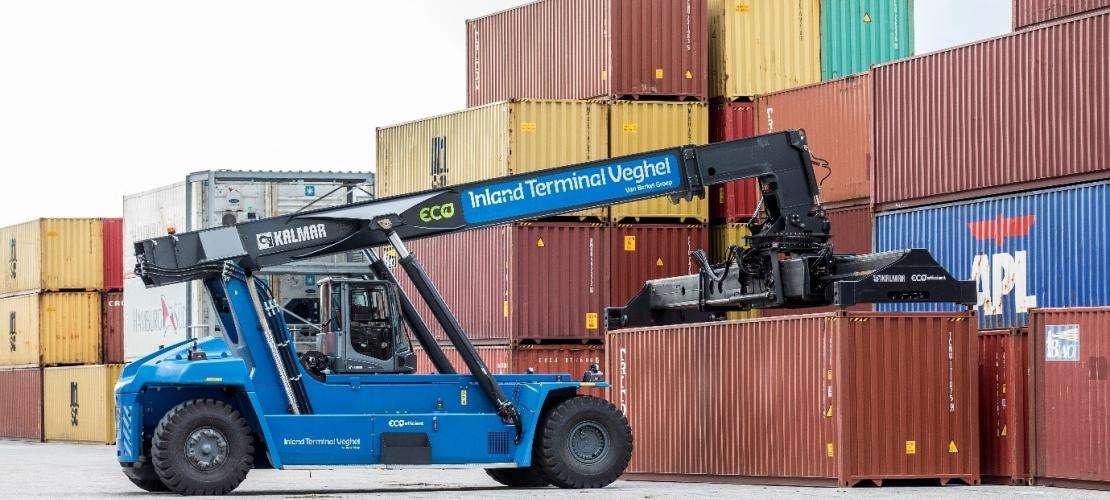 Inertial receivers for container localization, tracking and more
With the recent technological advances in GNSS receivers and their synergy with inertial sensors, major logistics companies are choosing for satellite-based positioning solutions for terminal asset tracking and port automation. Kalmar, a global leader in cargo handling for ports, terminals and heavy industry has integrated the AsteRx SBi3 receiver in their SmartPort technology. SmartPort solutions take container terminal and logistics operations to the next level by gathering more and better-quality data about containers, terminal equipment and vehicles. The AsteRx SBi3 GNSS/INS receiver delivers accurate positioning and orientation of containers to the Terminal Operating System (TOS), for asset tracking, operational optimization and more.
For Kalmar, Septentrio solutions have proven to be up to the complex challenges and difficult operating environment of the container port
Why Kalmar chose the AsteRx SBi3 GNSS/INS for container and vehicle tracking?
Sub-decimeter RTK positioning, reliable even in challenging environments such as container terminals, where the view of the sky is often partially obstructed 
Industrial-grade pre-integrated IMU (Inertial Measurement Unit) provides heading, pitch and roll angles and enables positioning continuity (dead-reckoning) in GPS "dead zones" 
RAIM+ advanced integrity modeling ensures reliable uninterrupted operation
Intuitive user interface for quick and smooth set-up
Receiver is installed on the reach stacker as part of the hardware and software kit connected to the TOS, enabling automated data collection of container position in the stack
 
Want more background info? Check our whitepaper too!
Kalmar and Septentrio explain how GNSS/INS is used in today's ports to modernize, automate and improve terminal efficiency.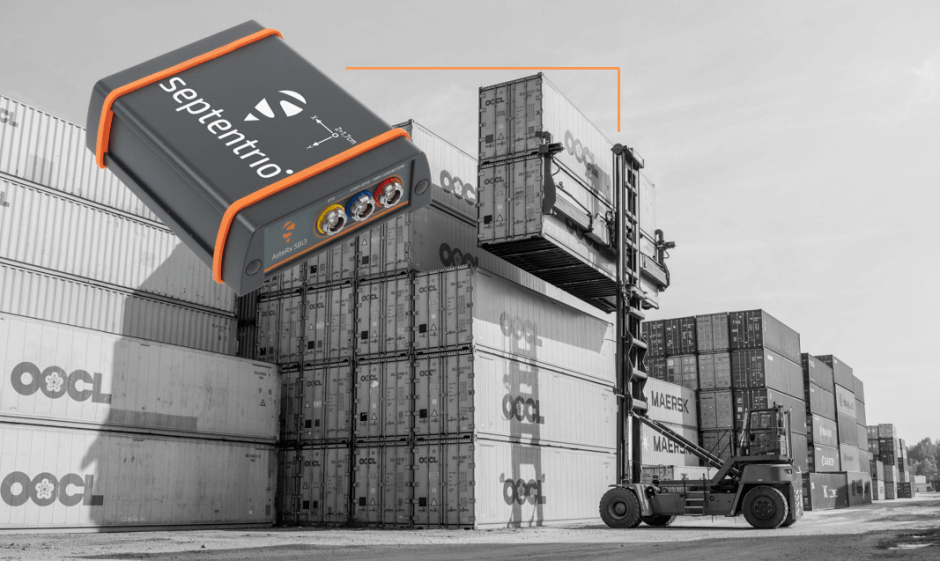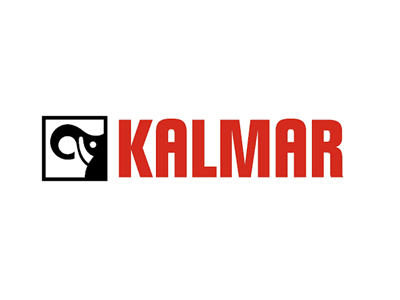 Kalmar is the global leader in sustainable cargo handling for ports, terminals, distribution centres and heavy industry. With our extensive electric portfolio and global service network, we help our customers move towards safer, more eco-efficient and productive operations. Together, we develop innovative solutions that shape the future of our industry, improving our customers' every move.