Webinar - The Era of Autonomy is Here Going Beyond the Vehicle Phenomenon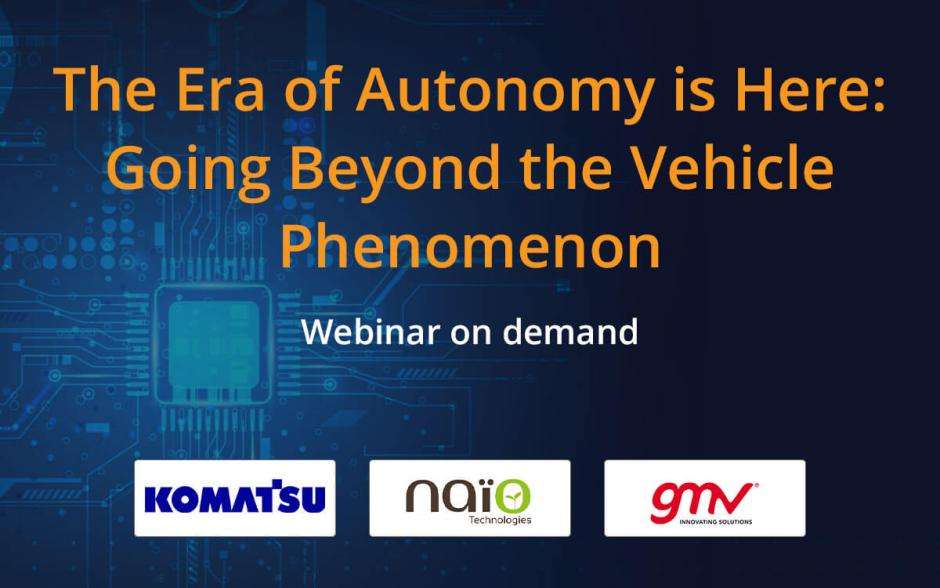 The exploding autonomous vehicle phenomenon cannot only be seen in the automotive industry but is also impacting industrial and robotics applications. Integrators face common challenges and technology trends specially when it comes to the positioning solution. One of the difficulties inherent in use of GNSS for autonomous applications is the need to ensure user integrity in the face of an unbounded array of possible GNSS failures. While the industry adopts higher levels of autonomous applications, the importance for positioning reliability and integrity become a major requirement. The expert panel on this webinar will review the common requirements in the industry from autonomous robots to fully autonomous heavy machinery.
Topics
Understand the major challenges in Autonomous Systems
Importance of Integrity and Reliability on autonomous applications
Mechanisms available in GNSS technology allowing integrity and reliability
The role of reliable GNSS and GNSS/INS in sensor fusion
Other common requirements in autonomous robotics, passenger vehicles and construction/mining machinery
Speakers
Joan Andreu -  R&D Director at NAIO TECHNOLOGIES
Charlie Orr - Program Manager at KOMATSU
Irma Rodriguez - Head of GNSS Algorithms, Products and Services at GMV
Bruno Bougard - R&D Director at SEPTENTRIO
Fill your details below and watch our free on-demand webinar video and slides.