Webinar - Development trends and challenges for UAV inspection applications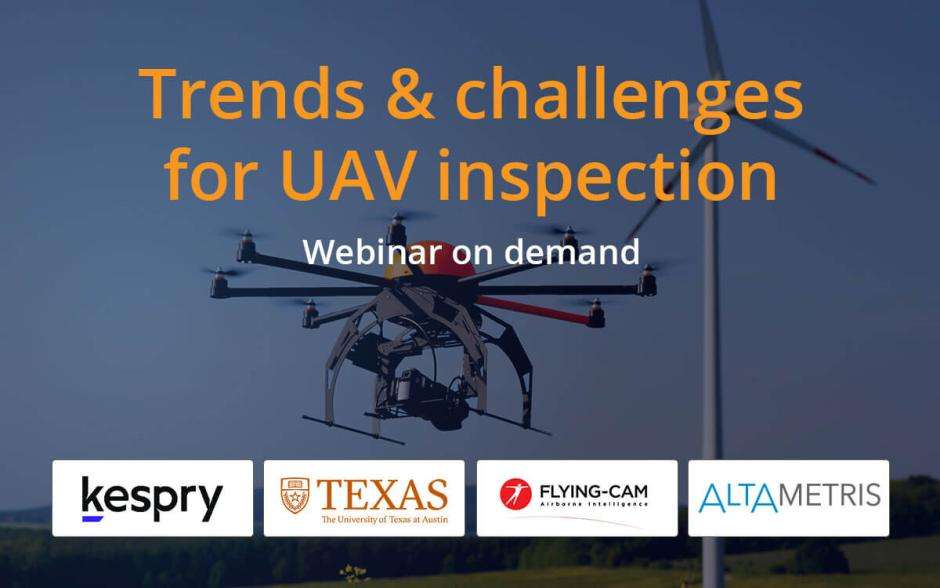 This webinar reviews the latest innovative inspection applications, from urban roof inspection workflows to beyond visual line-of-sight (BVLOS) critical operations. Speakers will discuss the different requirements and challenges for positioning technology in critical and commercial applications in urban and remote areas. The webinar will also cover the challenges imposed on positioning reliability triggered by growing concerns about GNSS interference and spoofing, and will discuss the available techniques for GNSS technology that can help to mitigate these risks.
Topics
Latest trends and challenges on Drone-Based Aerial Intelligence Platforms for Insurance and Roofing applications.

Requirements on GNSS technology for safe UAV BVLOS operations and a view of the regulatory frameworks.

Importance of UAS Traffic management systems (UTM).

Use cases in linear infrastructure inspection (railways, roads, power lines and others).

Challenges for GNSS systems in the view of autonomous aerial vehicles and the growing concerns on safety.  Robustness of multi-GNSS receivers to jamming and spoofing.

Latest innovation in GNSS technology in view of inspection applications and real-time accuracy/reliability.
Speakers
Emmanuel Previnaire - CEO and Founder at FLYING CAM

Todd E. Humphreys - Associate Professor Aerospace Engineering at UNIVERSITY OF TEXAS, AUSTIN

Flavien Viguier - COO at ALTRAMETRIS

John Laxson - VP Software Innovation at KESPRY

Gustavo Lopez - Product Manager at SEPTENTRIO
Fill your details below and watch our free on-demand webinar video.