Webinar - Value of assured positioning for UAV and robotics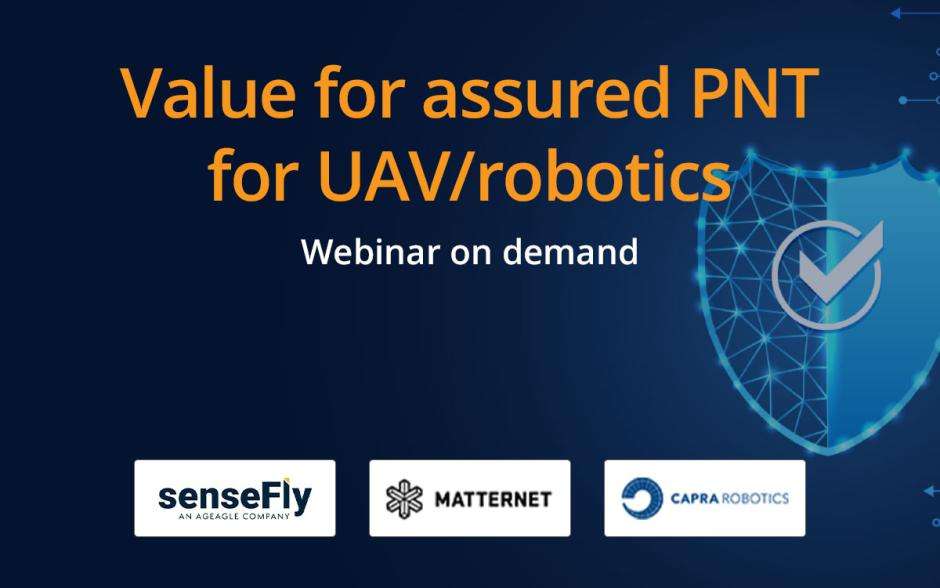 Industry players today are realizing that positioning which can be counted on anytime, anywhere, or assured positioning is key, not only for mission-critical defense, but also for numerous emerging autonomous applications today. Both aerial and ground robots operating around people, autonomously out of sight, or on critical missions count on their positioning to be continuous and truthful. For example, people's lives depend on the performance of an emergency response drone, while delivery robots must drop their package off at the correct address. In this webinar we will be exploring the latest technologies which ensure GPS/GNSS resilience even in the toughest conditions. Live speakers from the industry and various organizations will be demonstrating their use cases and solutions.
Topics
Latest Anti-Jamming, Anti-Spoofing technology (AJAS) for positioning resilience
Value of assured positioning for BVLOS (Beyond Visual Line of Sight) drone flights
Solving the need for assured positioning for tactical applications
Improving reliability of autonomous delivery via ground or air and other critical applications
Positioning solutions for applications where failure is not an option
Speakers
Benjamin Pinguet - Product and Solutions Manager at SENSEFLY
Sanjeev Sharma - Head of Technology at MATTERNET
Niels Jul Jacobsen - CEO at CAPRA ROBOTICS
Wim De Wilde - R&D OEM Platform Team Leader at SEPTENTRIO
Fill your details below and watch our free on-demand webinar video and slides.