Wabtec installed Septentrio receivers on Class I railways across the United States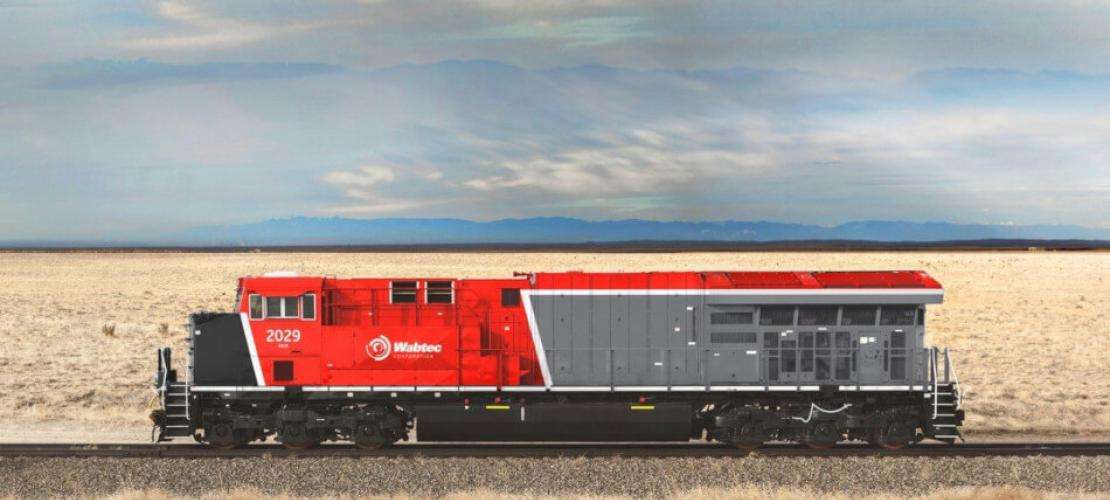 30,000 miles of track are being serviced by RTK positioning for PTC train safety, monitoring and control
Wabtec, a global leader for rail equipment, digital solutions and services, is implementing Septentrio GNSS receivers in its GoLINC™ Edge platform, providing positioning, connectivity, data storage and enhancing Positive Train Control (PTC) for freight railroads in the United States. Two GNSS receivers are installed on each locomotive to provide precise positioning information as part of the GoLINC system. GNSS receivers are also installed as position reference modules along 30,000 miles of track.
The Septentrio GNSS receiver was chosen based upon its superior performance and has proven to have the technology advantage that our customers are looking for.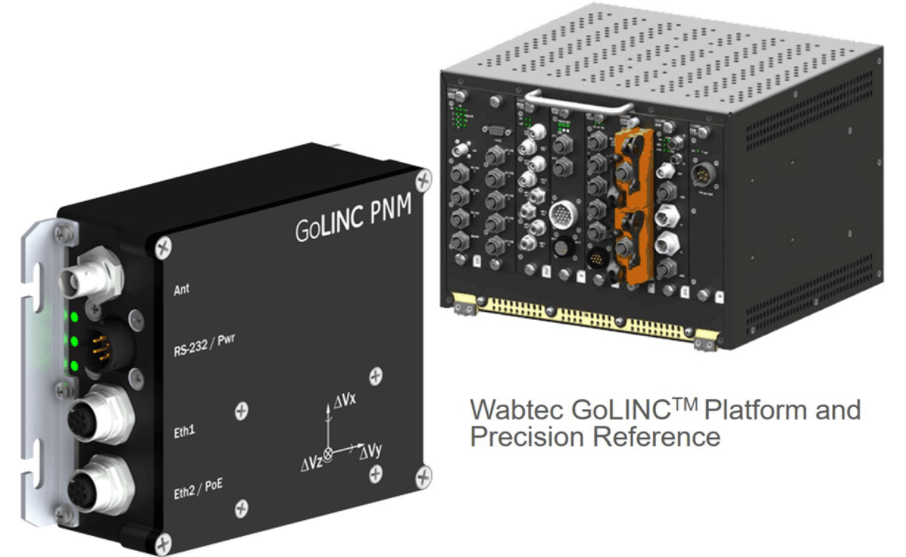 GoLINC Precision Reference (pREF) is an all-in-one precision navigation system designed for onboard and wayside precision navigation. Precision Reference designates a system where centimeters of accuracy are important. This solution contains both an onboard-roving component, the Precision Navigation Module (PNM), as well as a base-station component, the Precision Reference Module (PRM). The primary component in the PNM and PRM is a high-precision Global Navigation Satellite System (GNSS) receiver for determining position.
The PNM primarily functions as a roving high-precision GNSS module that can determine position. The PRM has a GNSS receiver for generating RTCM Differential or Real Time Kinetic (RTK) corrections. A customer communication path is required between the PNM and PRM.
GoLINC is integrated with Wabtec's PTC solution, which functions as a safety overlay and is designed to enforce existing railroad signal indications and other operating rules.  Moreover, PTC provides critical information about proximity of work zones, movement authorization, switch positions and other operational data. Beyond PTC, the high-precision GNSS infrastructure along the track enables other applications such as drone flights for rail inspection.
Wabtec Corporation is focused on creating transportation solutions that move and improve the world. The company is a leading global provider of equipment, systems, digital solutions and value-added services for the freight and transit rail industries, as well as the mining, marine and industrial markets. Wabtec has been a leader in the rail industry for over 150 years and has a vision to achieve a zero-emission rail system in the U.S. and worldwide.