GPS/GNSS module for high-security applications
mosaic-X5 helps provide resilient nanosecond timing
Jackson Labs Technologies provides assured PNT solutions to secure applications for businesses, government, and critical infrastructure. Their timing/frequency products ensure nanosecond accuracy even in the presence of RF (radio frequency) interference. As the threat of jamming and spoofing grows globally, countries like the US take a stand for resilient PNT that can be counted on to work under any circumstances.  
The mosaic-X5 is a small module with big impact. It has a broad spectrum of functionalities and was very easy to integrate into our hardware. We found the web interface especially useful for upgrading and configuring the GNSS receiver.
Get to know our products better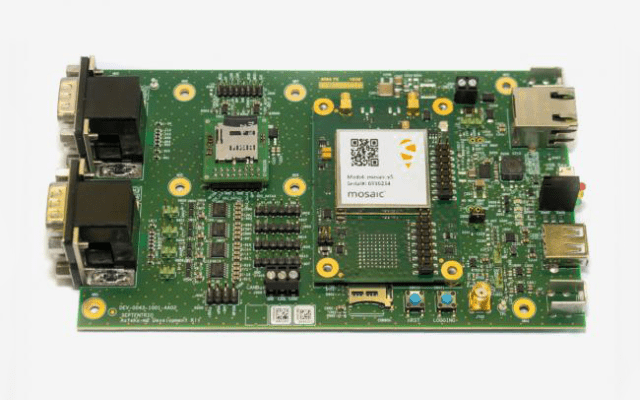 mosaic-X5 development kit
The mosaic development kit offers the possibility to discover and play with mosaic, Septentrio's most compact GPS/GNSS module, delivering best-in-class centimeter-level positioning performance even in challenging environments. Easily integrate the mosaic dev-kit into your system using any of the of following connections: internet, COM ports, USB 2.0, SD memory card. 
mosaic-X5
Septentrio mosaic-X5, compact, low power, multi-band & multi-constellation GNSS receiver module, packaged with a wide array of interfaces. It includes best-in-class advanced anti-jamming and anti-spoofing technology and top-quality RTK performance without compromises at a very high update rate at 100 Hz.