RenuBot drives autonomously with the help of mosaic-X5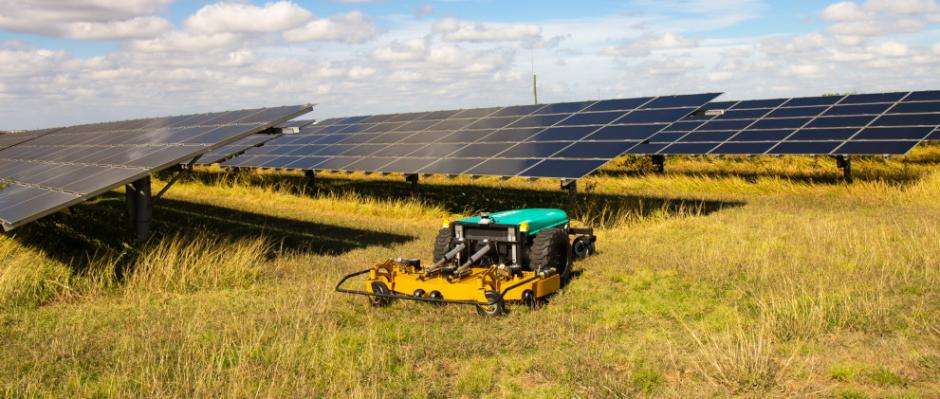 Renu Robotics was founded to address initiatives to control cost in industries related to agriculture and renewable energy. Their fully autonomous electrical robot, RenuBot, can be fitted with different implements to perform various functions, for example mowing grass at a utility-scale solar farm. The mosaic-X5 GNSS module is integrated into the latest RenuBot model 3.0, providing reliable centimeter-level RTK positioning even in difficult environments and extending operation times thanks to its low power consumption.
The mosaic-X5 module was easy to integrate and provided us the positioning information we needed for safe and accurate autonomous navigation.
RenuBot in action 
Renubot from Renu Robotics, an autonomous agriculture robot for vegetation control such as grass and weed management. The fully robot autonomously recharges and is adaptable to perform many maintenance functions. 
Get to know our products better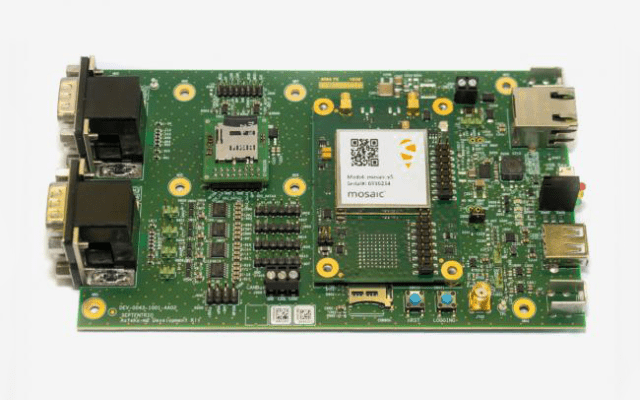 mosaic-X5 development kit
The mosaic development kit offers the possibility to discover and play with mosaic, Septentrio's most compact GPS/GNSS module, delivering best-in-class centimeter-level positioning performance even in challenging environments. Easily integrate the mosaic dev-kit into your system using any of the of following connections: internet, COM ports, USB 2.0, SD memory card. 
mosaic-X5
Septentrio mosaic-X5, compact, low power, multi-band & multi-constellation GNSS receiver module, packaged with a wide array of interfaces. It includes best-in-class advanced anti-jamming and anti-spoofing technology and top-quality RTK performance without compromises at a very high update rate at 100 Hz.
Related Content
Related Insights
Related Webinar
Related Brochure