Accurate GPS/GNSS for mining in the toughest environments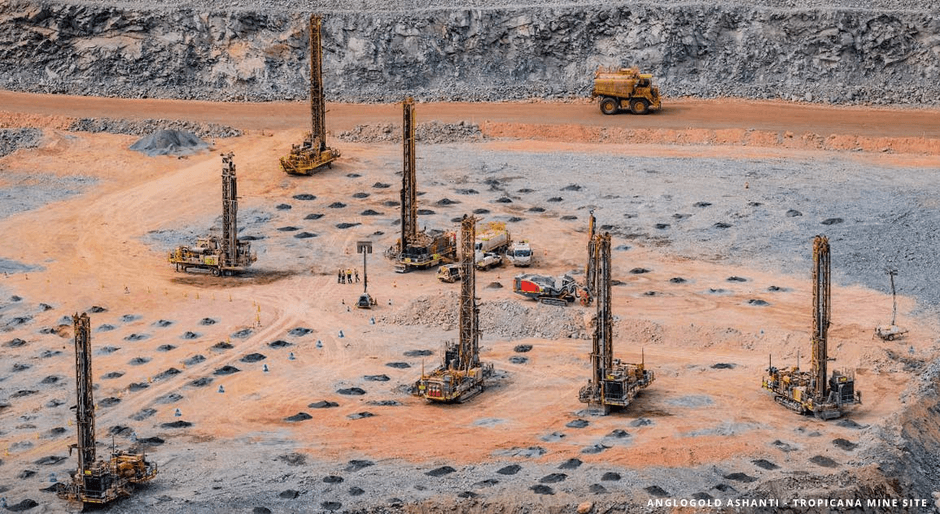 Deep in the Amazon jungle, in November 2021, mining works are underway. Jim Elkins flew from Arizona to visit the mine, answering an urgent call for help: GPS receivers aboard the drill rigs were not working. Jim is a specialist in mining and automation, working for Flanders, a US-based company with expertise in electrical machinery and control systems. Flanders pioneers machine control technology that takes mining efficiency to the next level. The drill rigs at the mine create holes with centimeter precision, ensuring optimal fragmentation of rock. This makes subsequent jobs like stone extraction and removal faster and easier.  
Robust GNSS works in any environment
Difficult environments such as areas close to the magnetic equator, or to the poles can pose a challenge for GPS receivers. These places tend to experience the most intense ionospheric scintillations, resulting from rapid fluctuations in the electron density in the ionosphere. Such scintillations affect GPS/GNSS signals that travel from space to Earth causing degradation of positioning accuracy or even positioning loss. To fix the GPS problem in the amazon mine, and to resume the mining process, Jim helped install the ARDVARC  control system, replacing all the GPS receivers aboard the drill rigs with Septentrio AsteRx-U GNSS* receivers. These receivers are robust inside and out. Housed in a tough IP67 enclosure they run Septentrio's proprietary GNSS+ algorithms including IONO+, which ensure high accuracy positioning even during ionospheric scintillations. With AsteRx-U receivers onboard the drill rigs resumed their work immediately, preparing the ground for the next blast. 
We've had Septentrio GNSS receivers in our control systems for the last 3 years and I've never had any complaints about accuracy or integration. The AsteRx-U is extremely accurate and operates in difficult environments in places like Brazil, western Australia, South Africa as well as North America.
The ARDVAC drill control system with the toughest GNSS :
Operates fully autonomously with auto-propel and autonomous movement from hole to hole 

Multiple machines are monitored by a single person from a safe distance 

AsteRx-U multi-frequency multi-constellation GPS/GNSS receivers for positioning accuracy within 10 cm 
IONO+ reduces the impact of ionospheric scintillation in areas where significant irregularities in electron density are present in the ionosphere places of high solar activity 

LOCK+ ensures robust signal tracking during strong vibrations or shocks 

AIM+ Advanced Interference Mitigation technology protects against RF interference,  jamming and/or spoofing
 
*Global Navigation Satellite System including the American GPS, European Galileo, Russian GLONASS, Chinese BeiDou, Japan's QZSS and India's NavIC. These satellite constellations broadcast positioning information to receivers which use it to calculate their absolute position. 
Related products
AsteRx-U
The AsteRx-U is an all in one multi-frequency GNSS receiver with UHF radio, WiFi, Bluetooth and a L-Band receiver and spectrum analyzer for the broadest range of applications.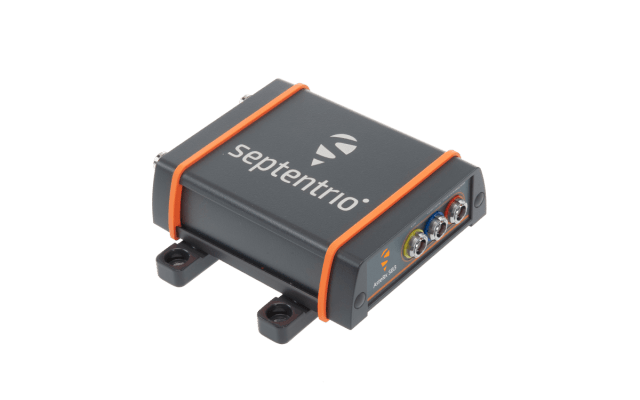 AsteRx SB3 Pro+
AsteRx SB3 Pro+ is a versatile multi-frequency GNSS receiver delivering reliable centimeter-level positioning in challenging environments.
AsteRx SBi3 Pro+
AsteRx SBi3 Pro+ is the most flexible boxed GNSS/INS solution, offering full access to raw GNSS and INS data as well as allowing multiple antenna configurations.
Related Customer Stories 
Related Insights
Related Webinars
Related Brochure